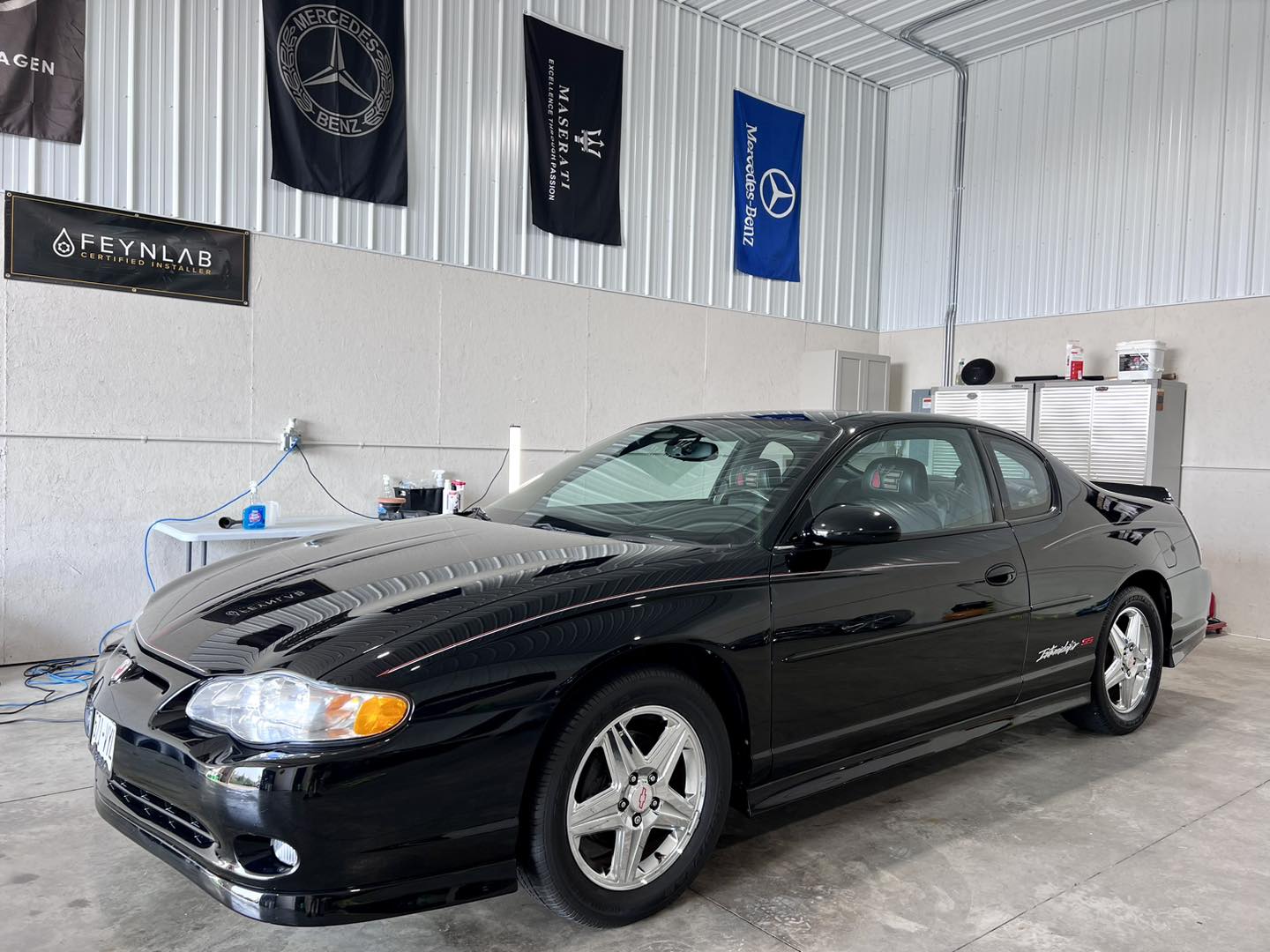 Top-Rated Detailing for a 2003 Chevy Monte Carlo Dale Earnhardt Edition in Southeast Wisconsin
At Pro Finish, we recently serviced a 2003 Chevy Monte Carlo Dale Earnhardt Edition, providing our premier Elite Plus detailing package. As a leading car detailing company in Southeast Wisconsin, we strive to offer top-notch services at competitive rates. This particular project saw our expert team perform a deep clean interior detail using a steam cleaner, leaving the interior of this classic car refreshed and revitalized.
One-Step Paint Enhancement and Feynlab Ceramic Lite for Chevy Monte Carlo in Wisconsin
The Chevy Monte Carlo Dale Earnhardt Edition was treated with our one-step paint enhancement, followed by Feynlab's Ceramic Lite for the exterior finish. Feynlab's Ceramic Lite is designed to match and surpass the performance of the vehicle's original paint, offering unparalleled scratch protection that can withstand environmental elements and intense UV exposure. This high-quality finish ensures the Monte Carlo's exterior maintains its pristine condition with extreme durability for up to 7 years.
Experience Our Commitment to Excellence
At Pro Finish, each car and client that comes through our shop receives our unwavering commitment to perfection. Our staff undergo rigorous training before ever working on a vehicle, ensuring our clients receive nothing short of the best service possible. To experience our services firsthand or learn more about our Elite Plus detail package, reach out to us at 262-806-2549 or visit our website at profinishdetail.com.