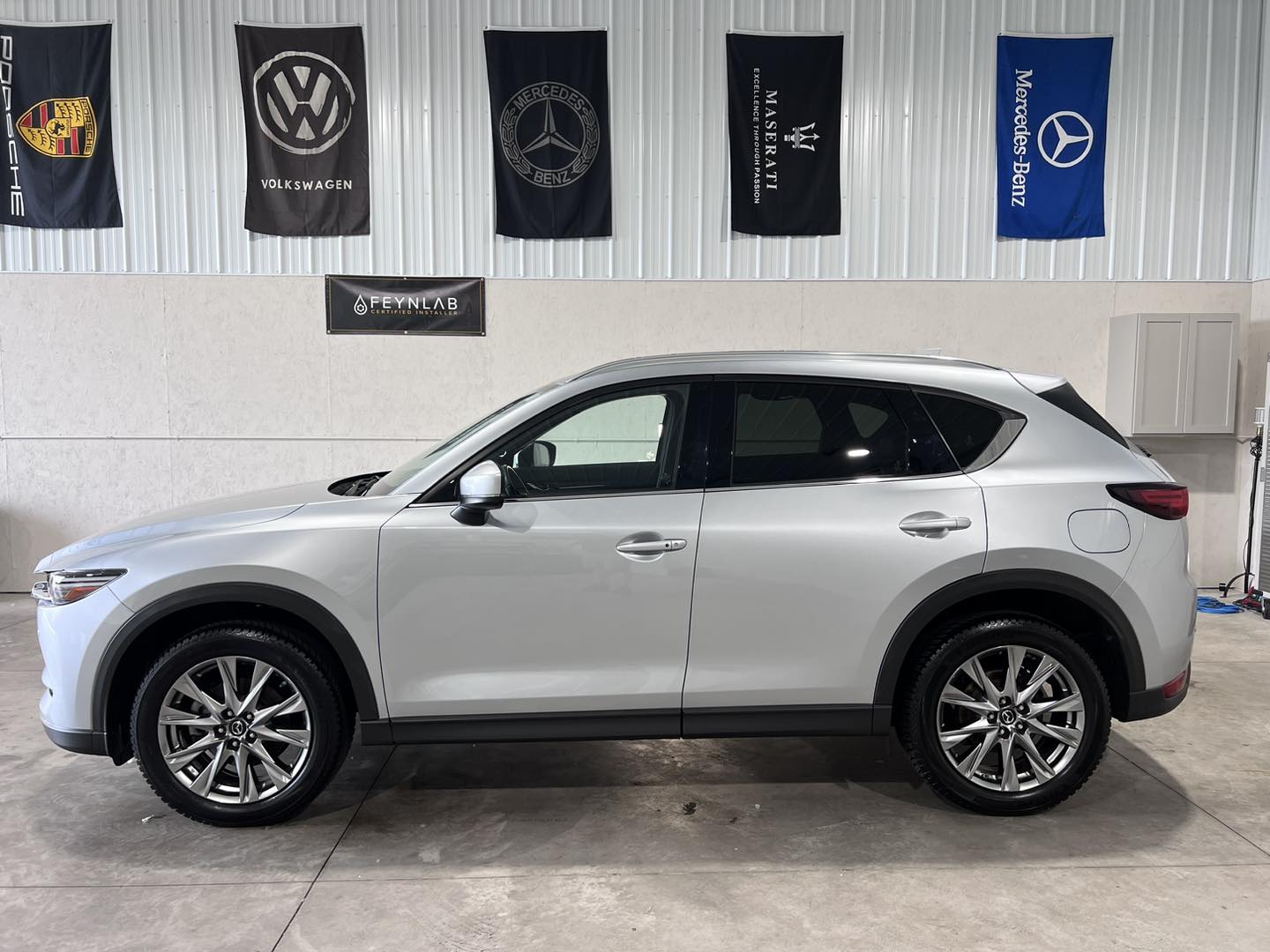 Best Car Detailing Services for Mazda Vehicles in Wisconsin
Comprehensive Car Detailing for a 2019 Mazda CX-5 in Southeast Wisconsin
At Pro Finish, we recently had the pleasure of servicing a 2019 Mazda CX-5, delivering our Elite Plus package. As a professional car detailing company serving Southeast Wisconsin, we take pride in providing top-quality services at competitive prices​1​. For this project, our knowledgeable, professional staff performed a deep clean interior steam clean, ensuring the interior of the vehicle looked and felt as good as new​1​.
Ceramic Lite Coating Service for Mazda CX-5 in Wisconsin
The exterior of the Mazda CX-5 was treated with Feynlab's Ceramic Lite. This product matches and exceeds the performance of a vehicle's original paint, offering unsurpassed scratch protection that resists environmental elements and intense UV rays. With this high-quality product, the exterior of the Mazda CX-5 can maintain its pristine condition and extreme durability for up to 7 years​1​.
Your Vehicle, Our Dedication
At Pro Finish, we personally strive for perfection with each car and client that comes through our shop. All of our staff go through rigorous training before they ever work on a vehicle to ensure that our clients receive the best service possible​1​. To experience our services firsthand or learn more about our packages, reach out to us at 262-806-2549 or visit our website at profinishdetail.com​.