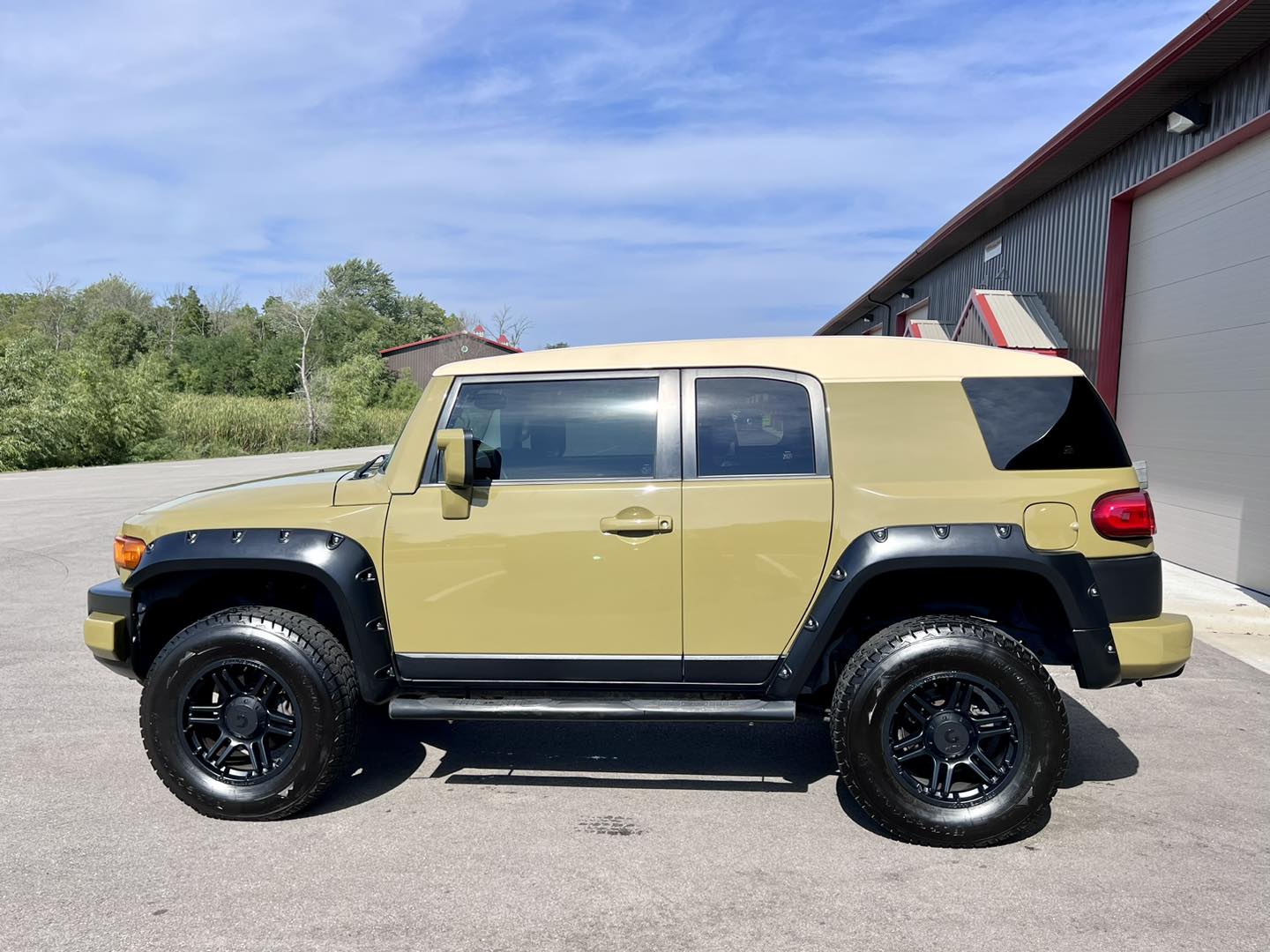 Feynlab Ceramic Lite & Paint Reconditioning for a Toyota FJ Cruiser in Burlington, Wisconsin
At Pro Finish, a recent project involved rejuvenating a Toyota FJ Cruiser with our exceptional paint reconditioning service, followed by the protective sheen of our Feynlab Ceramic Lite. Being the leading car detailing provider near Waterford, situated in Burlington, Wisconsin, our mission is steadfast: delivering superior quality and client satisfaction. With our specialized treatment, this Toyota FJ Cruiser is now not only visually appealing but also equipped with long-lasting protection.
Feynlab Ceramic Lite Treatment
The Toyota FJ Cruiser was an excellent choice for our Feynlab Ceramic Lite treatment. Renowned for its durability, high gloss finish, and impressive hydrophobic properties, this advanced coating ensures your vehicle remains pristine and radiant, repelling water and contaminants effortlessly.
Expert Paint Reconditioning
Our meticulous paint reconditioning process revived the Toyota FJ Cruiser's exterior to its former glory. Using high-end techniques and products, we addressed minor imperfections, restoring vibrancy and shine. Coupled with our Feynlab Ceramic Lite, this SUV now boasts of enhanced beauty and resilience.
Service Excellence in Burlington
At Pro Finish, our commitment to unparalleled service quality ensures that every client and their vehicle get unmatched attention. Positioned prominently in Burlington, Wisconsin, just a stone's throw away from Waterford, our team is adept at catering to the specific needs of our esteemed clientele.
Schedule Your Appointment Today in Burlington!
Are you around Waterford or in Burlington, seeking elite paint reconditioning and ceramic coating for your vehicle? To book your slot or to delve deeper into our Feynlab Ceramic Lite and other premier services, hop onto profinishdetail.com or ring us at 262-806-2549.