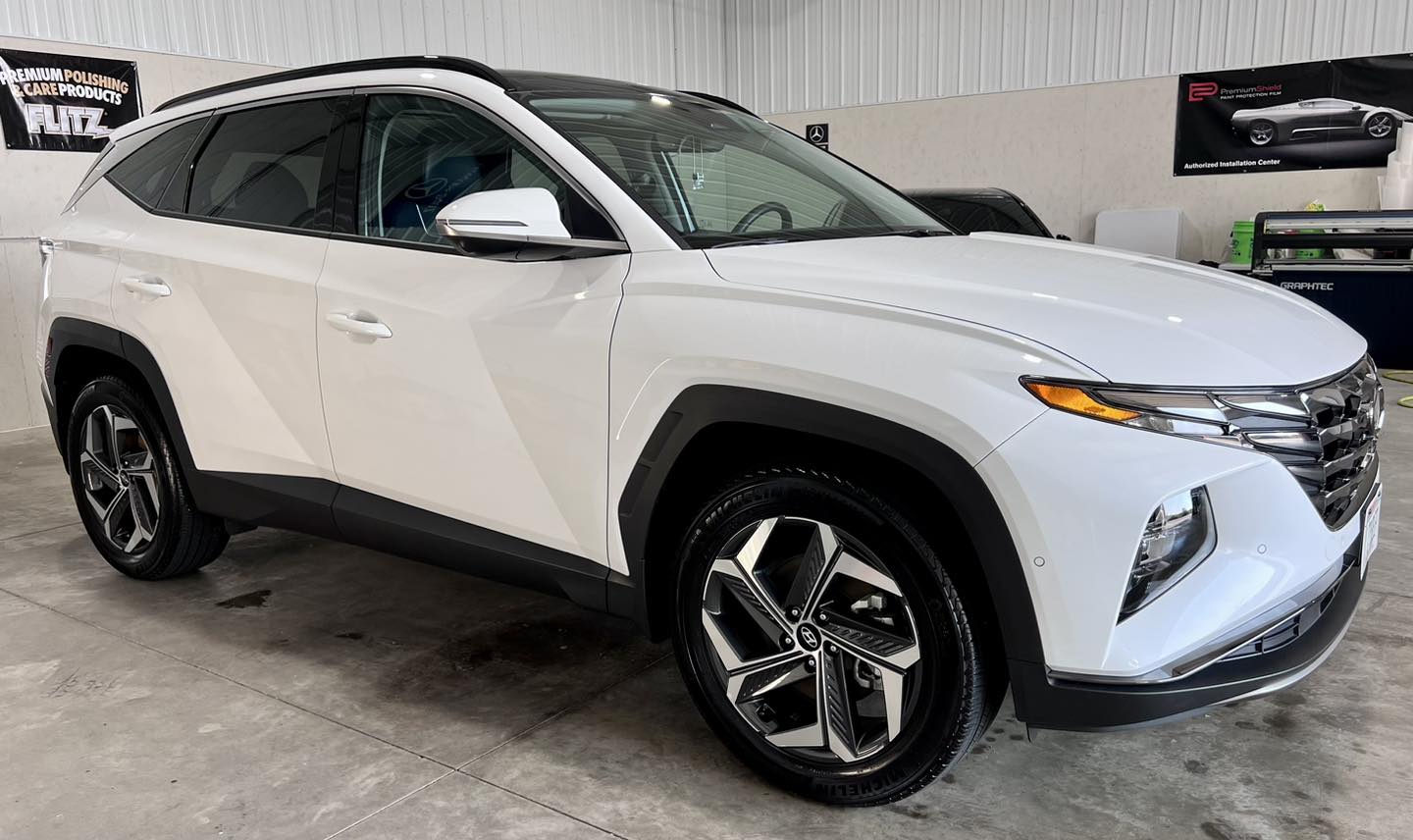 Elite Plus Detailing for a 2022 Hyundai Tucson in Southeast Wisconsin
At Pro Finish, we recently had the opportunity to service a 2022 Hyundai Tucson with our top-tier Elite Plus detail package. As a prominent car detailing company in Southeast Wisconsin, we are committed to delivering high-quality services at competitive prices. For this project, our well-trained team performed a thorough interior steam cleaning, which left the inside of the Tucson impeccably clean and refreshed.
Single-Step Correction and Ceramic Lite Finish for Hyundai Tucson in Wisconsin
The 2022 Hyundai Tucson received our specialized single-step paint correction, followed by an application of Feynlab's Ceramic Lite on the exterior. Feynlab's Ceramic Lite is designed to maintain and exceed the performance of the vehicle's original paint, providing superior scratch resistance that withstands the elements and intense UV radiation. This premium product ensures the Tucson's exterior will retain its flawless condition and offer extreme durability for up to seven years.
Dedication to Superior Service and Excellence
At Pro Finish, every vehicle and client that comes to our shop receives our relentless dedication to perfection. Before working on any vehicle, our staff undergo stringent training to guarantee that our clients receive the best service possible. To experience our top-notch services firsthand or to learn more about our Elite Plus detail package, please contact us at 262-806-2549 or visit our website at profinishdetail.com.