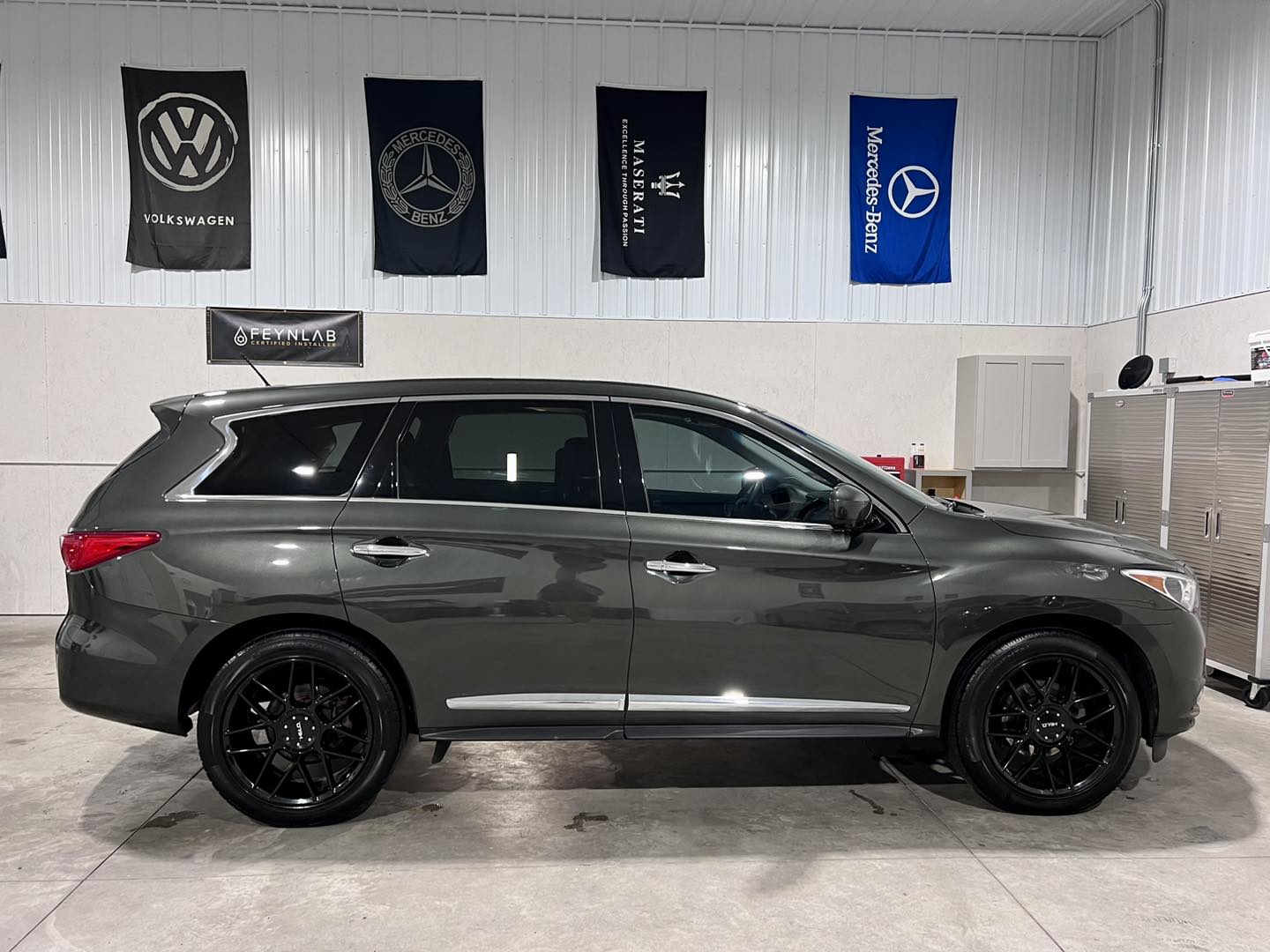 Elite Detailing for a 2013 Infiniti JX35 in Kenosha, Wisconsin
At Pro Finish, we recently elevated the look of a 2013 Infiniti JX35 with our specialized Elite detailing package. Based in Kenosha, Wisconsin, we are your go-to experts for premium car detailing services at competitive prices. Our skilled team performed a comprehensive interior steam clean and exterior paint correction, leaving the Infiniti in pristine condition.
Elite Detailing Package
The Infiniti JX35 underwent our Elite detailing package, which includes a steam clean & disinfection of the interior, a light one-step exterior paint correction, and the application of a spray-on ceramic sealant. The treatment provided advanced UV protection, scratch resistance, and a remarkable finish that redefines what it means to be a well-maintained vehicle.
Dedication to Service Excellence
At Pro Finish, we uphold the highest standards of service excellence, guaranteeing that each client and their vehicle receive unparalleled care. Our technicians undergo rigorous training to provide the best service in the industry.
Schedule Your Appointment Today!
To schedule your appointment or to find out more about our Elite and other detailing packages, visit profinishdetail.com or call us at 262-806-2549.