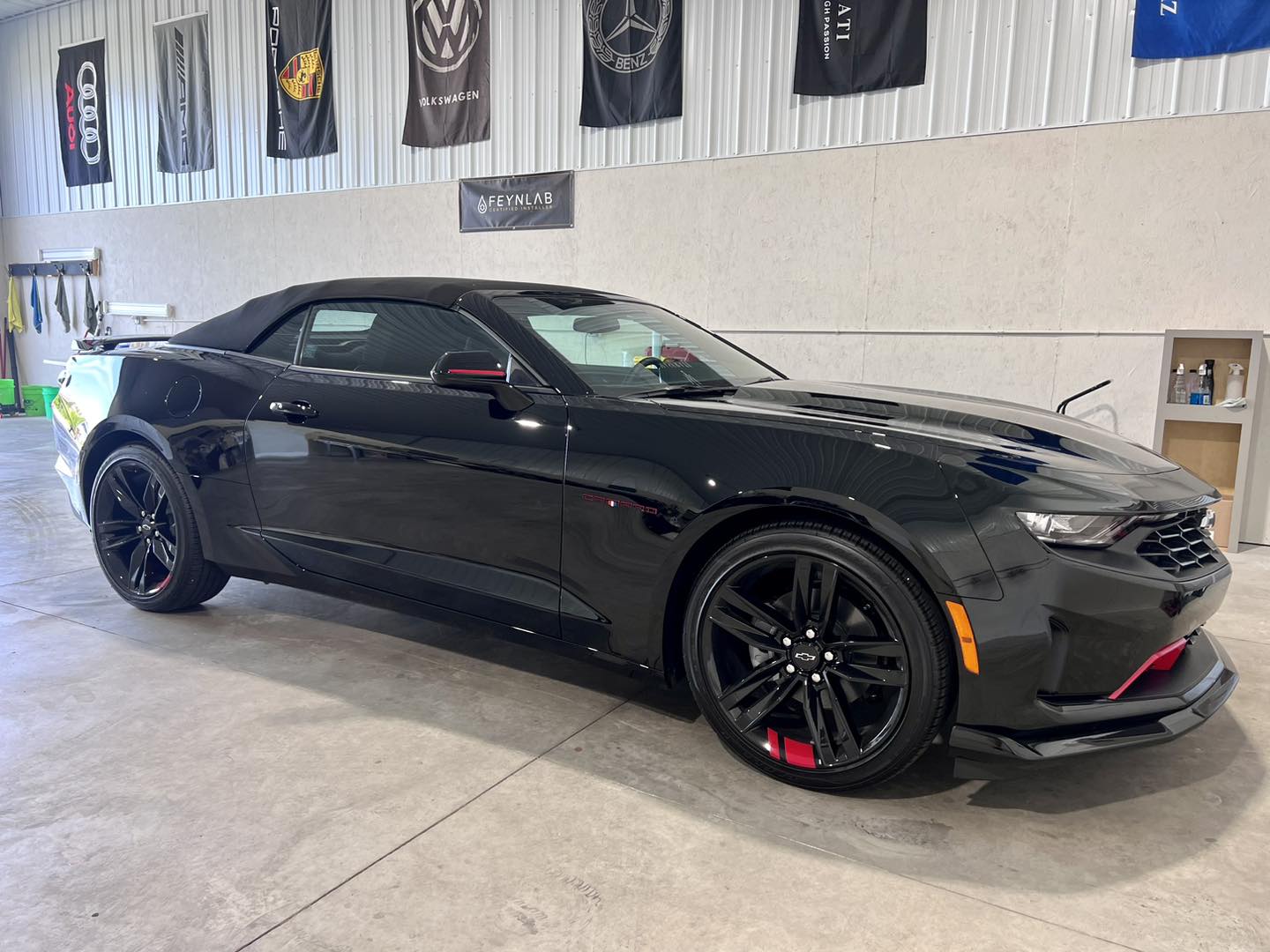 Feynlab Ceramic Ultra for a 2023 Chevy Camaro in Oak Creek, Wisconsin
At Pro Finish, we recently upgraded a 2023 Chevy Camaro using our premium Feynlab Ceramic Ultra treatment. As the leading car detailing service in Oak Creek, Wisconsin, we are committed to offering superior services that exceed expectations. Our specialized team delivered exceptional ceramic coating that will protect this Camaro for years to come.
Feynlab Ceramic Ultra Service
The 2023 Chevy Camaro was treated with our Feynlab Ceramic Ultra, a top-of-the-line ceramic coating known for its extreme durability, scratch resistance, and UV protection. The process ensures that the vehicle's exterior remains in impeccable condition, fortifying it against the elements and keeping the car looking as good as new.
Dedication to Service Excellence
At Pro Finish, our focus is always on delivering the highest quality service, making sure that each client and their vehicle get the best care possible. Serving Oak Creek, Wisconsin, our technicians are rigorously trained and equipped to meet the needs of even the most discerning customers.
Schedule Your Appointment Today in Oak Creek!
Looking to keep your vehicle looking pristine in Oak Creek? To schedule your appointment or to find out more about our Feynlab Ceramic Ultra and other detailing services, visit profinishdetail.com or call us at 262-806-2549.